CURATOR'S NOTES:
Entropy is defined as a lack of order, or a descent into chaos. Institutions are no longer trusted. The familiar becomes strange. Things fall apart, and the center no longer holds. Surely, we are living in a time of entropy.
Into this vacuum we as artists must step. Whether at the Standing Rock reservation, the streets of New York City, the national mall in Washington, or elsewhere, we use our cameras to document, to preserve, and to share with the world what we find — individuals taking a stand against the entropy that envelopes us.
For this show, we asked photographers to share moments from these protests. Some are loud and chaotic, like Jose Alvarado Jr.'s dynamic shot of demonstrators swarming a Manhattan street corner to protest the presidential election outcome. Other moments, like Jack Berner's image of a young mother nursing her child at the Women's March, are quiet and intimate.
From the explicit (Erin Teresa Browning) to the etherial (Adam Thompson), these images bear silent witness to the times we live in. Perhaps we will choose to respond to them, to mobilize and raise our own voices in protest. Perhaps we will choose only to observe them and move on. What we cannot do — what we must not do — is look away.
Scott Nyerges, curator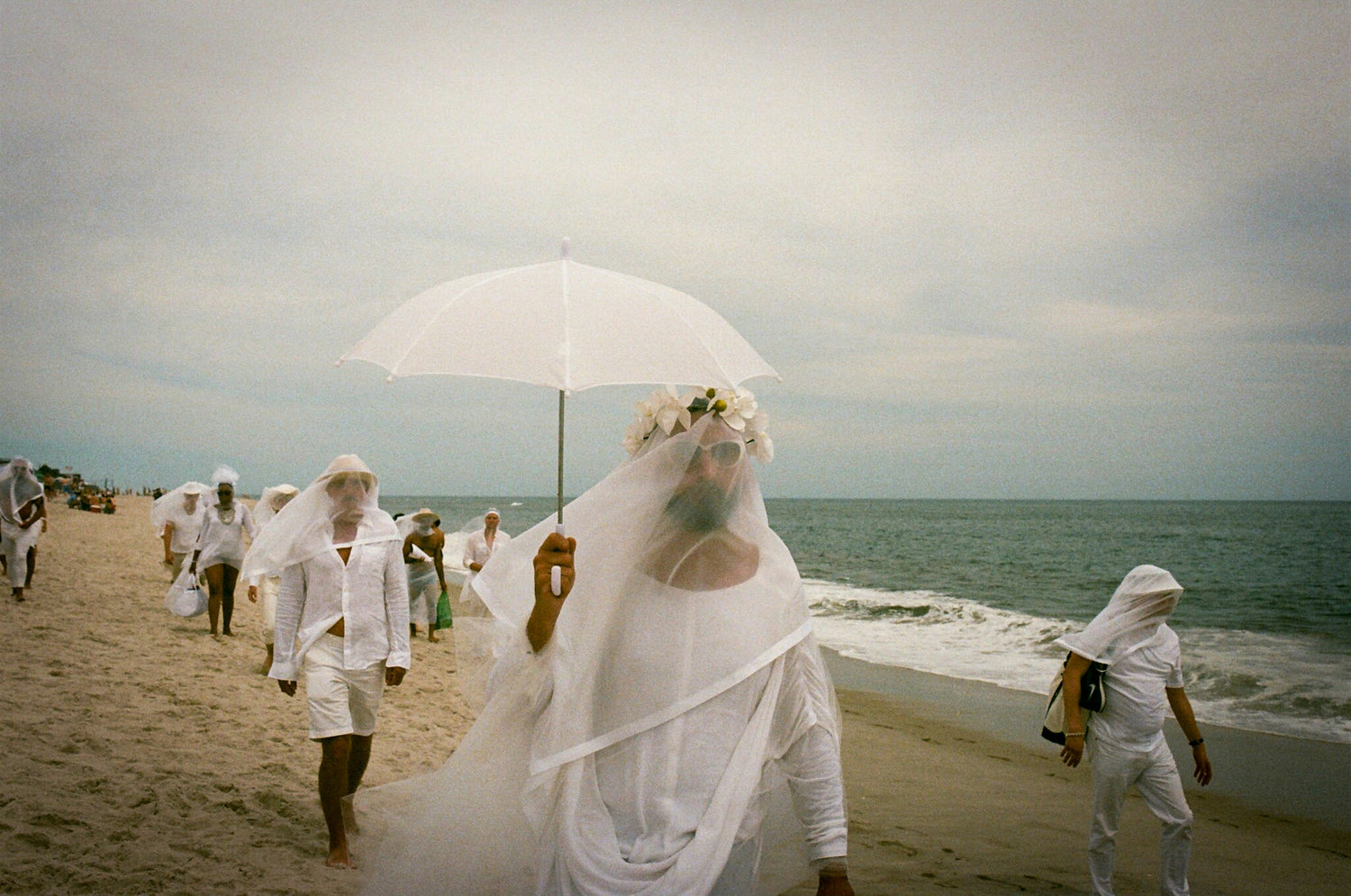 ADAM THOMPSON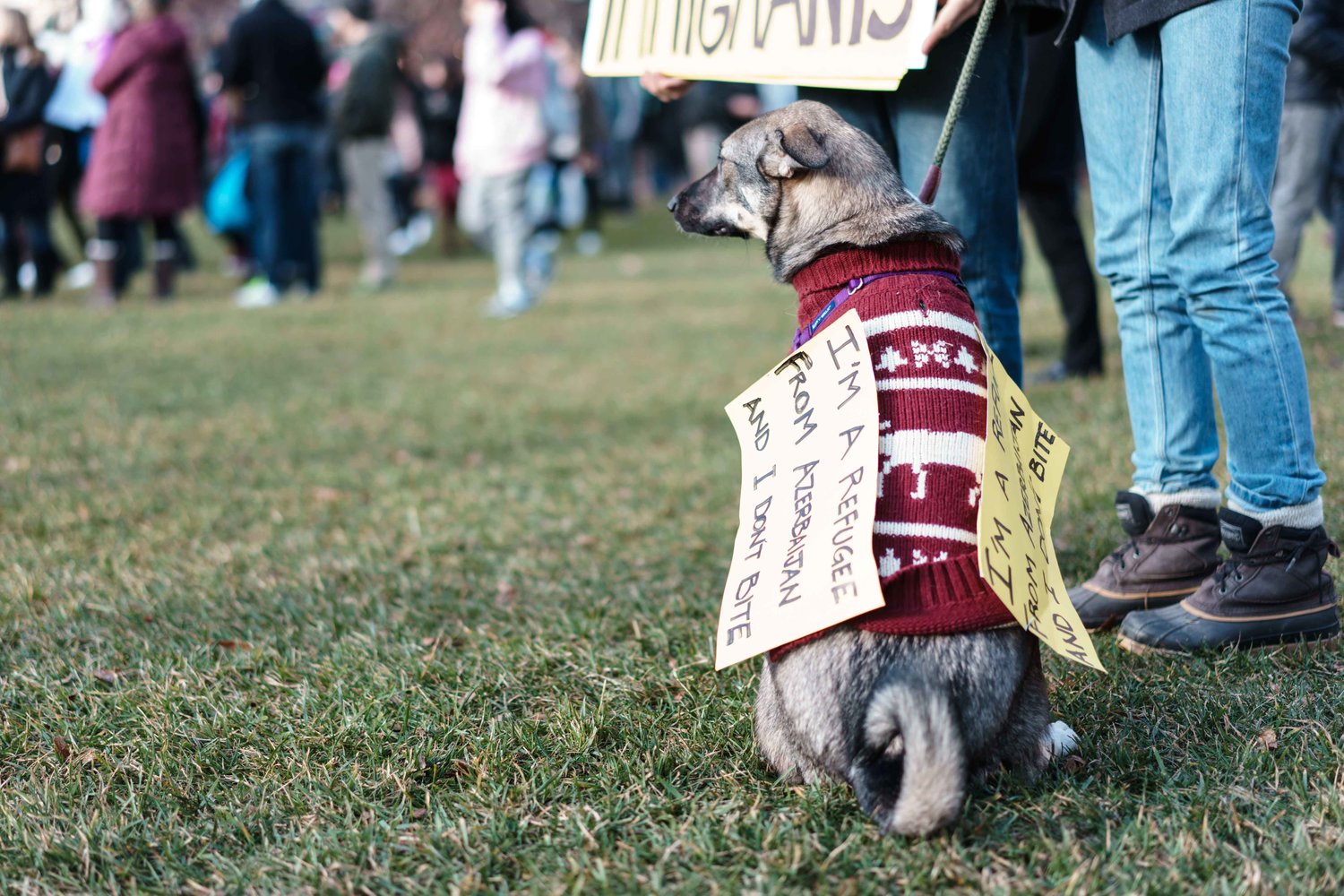 JENNIFER NG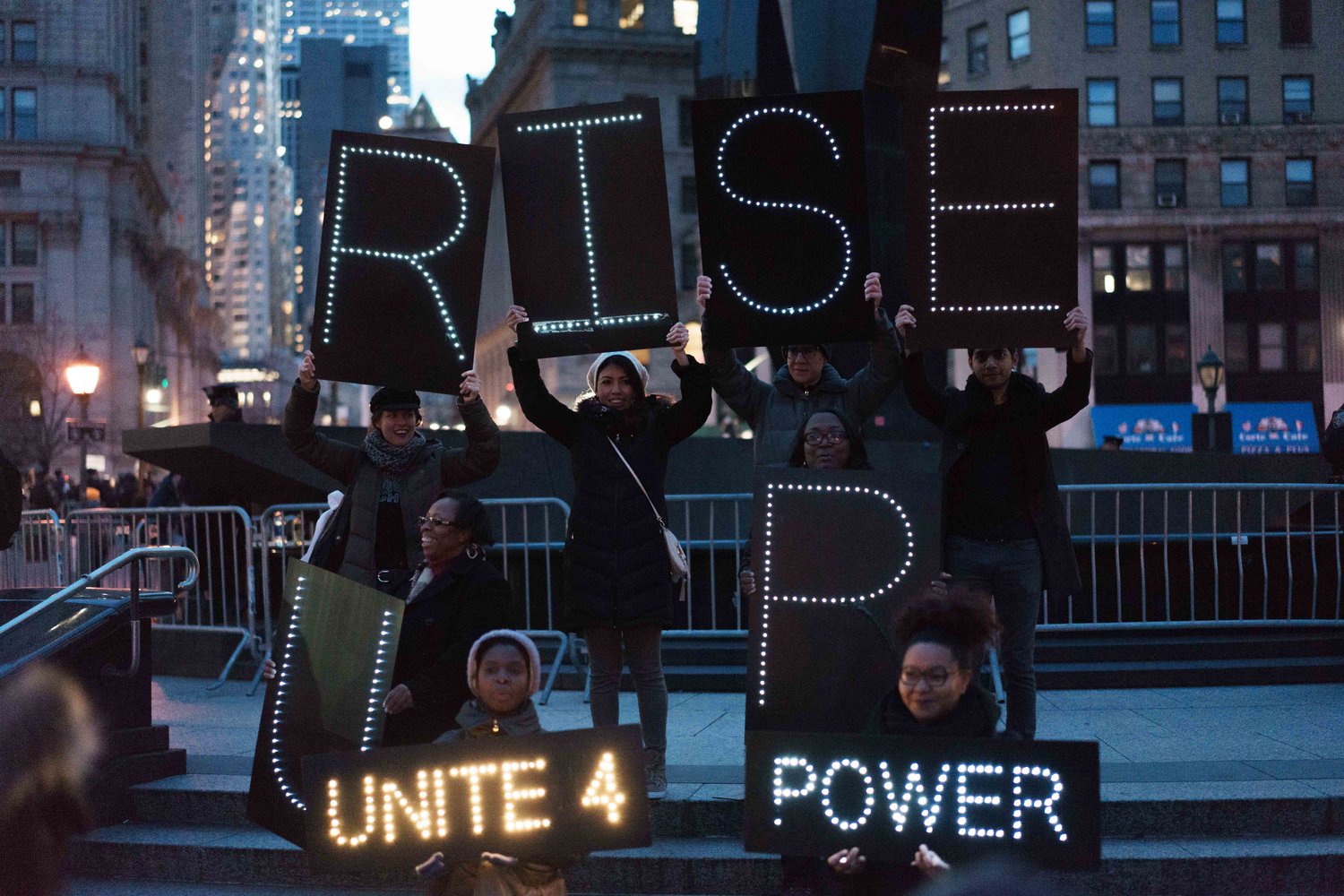 JENNIFER NG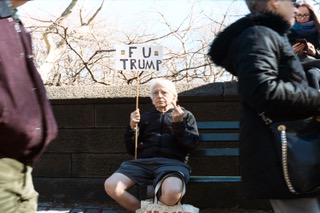 ERIN BROWNING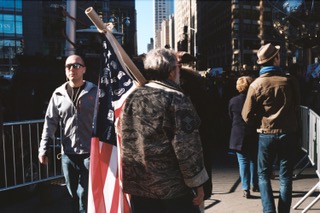 ERIN BROWNING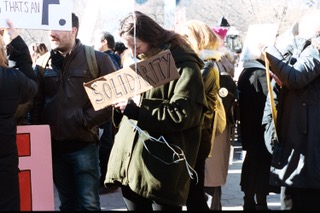 ERIN BROWNING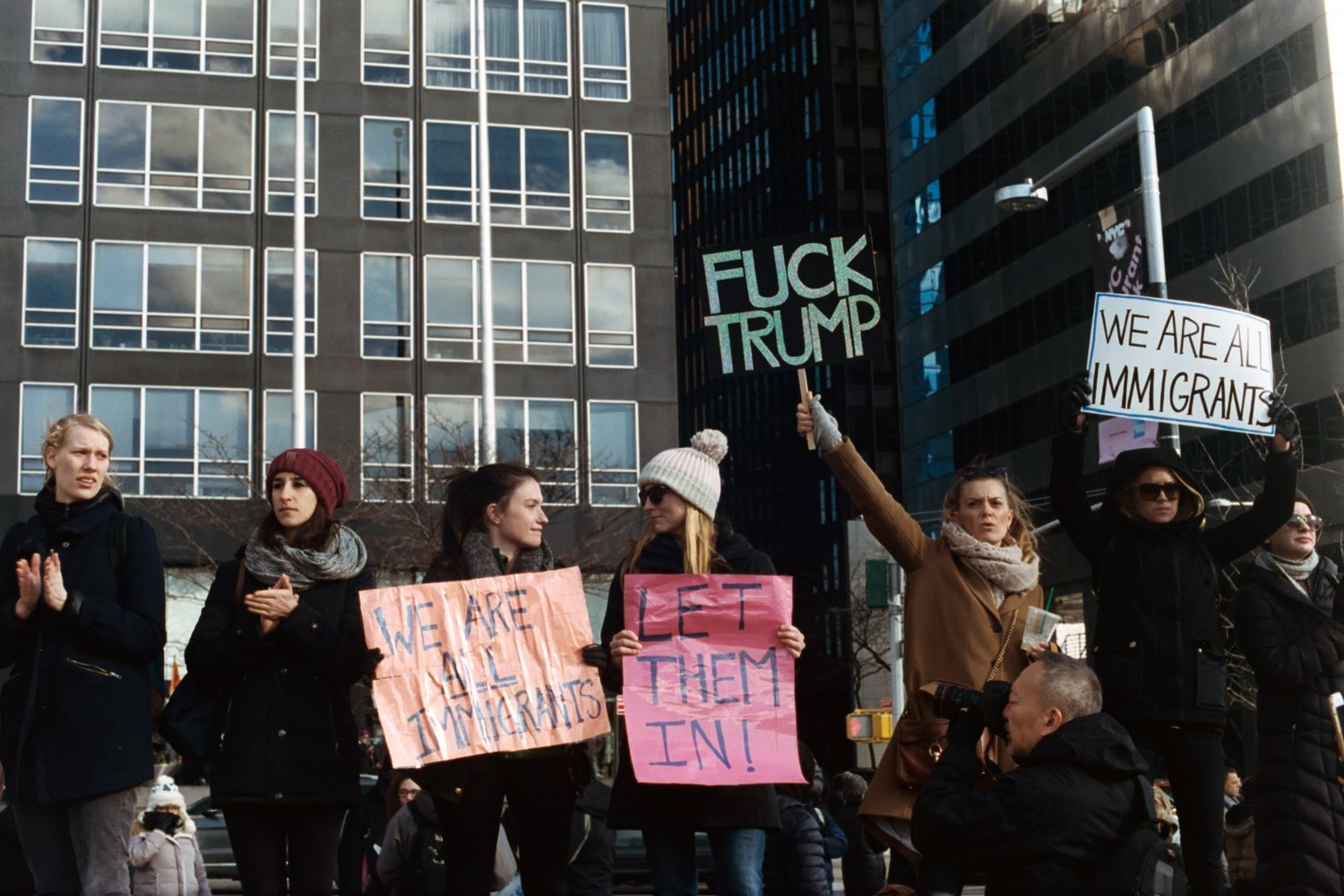 MICHAEL HASSIN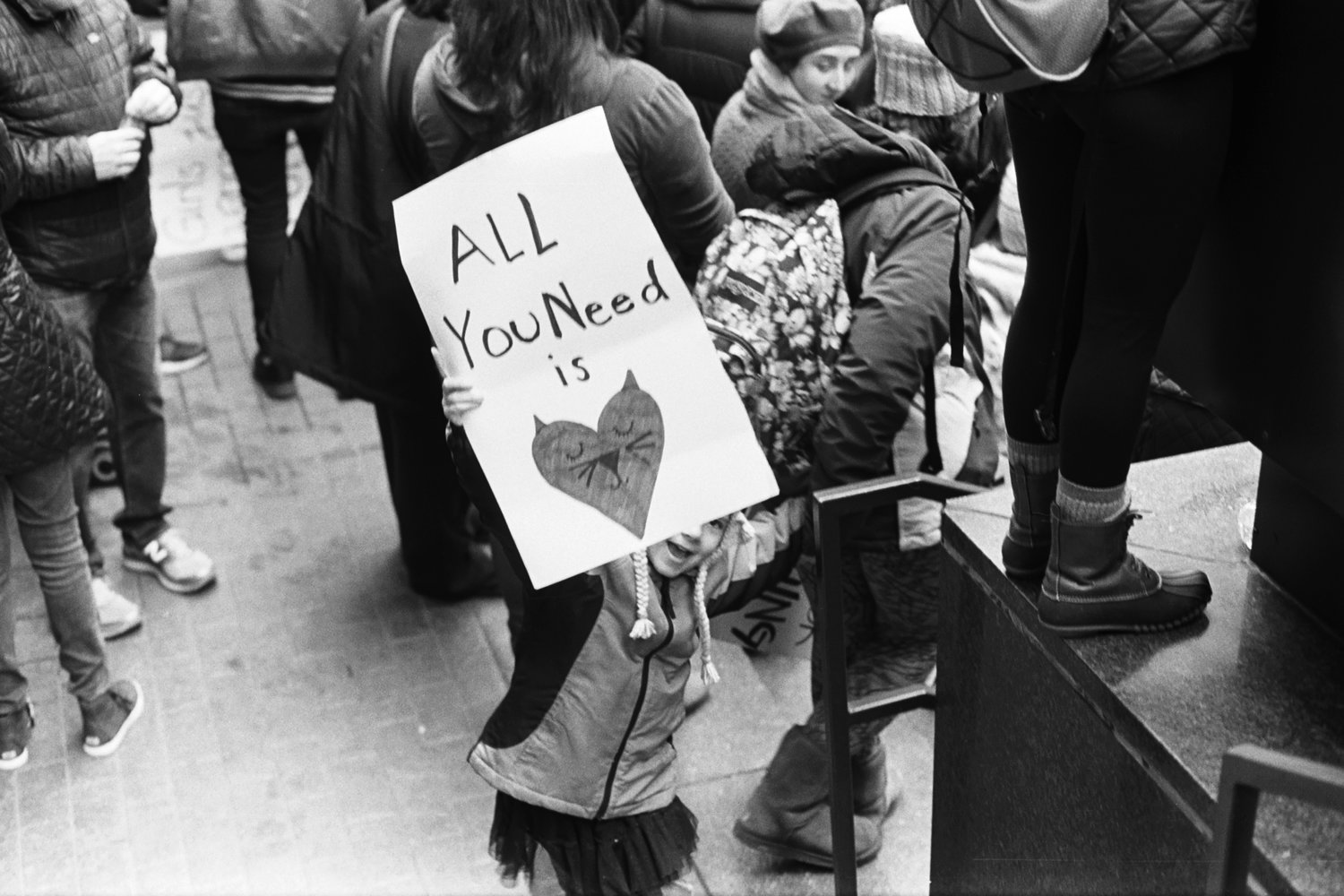 MICHAEL HASSIN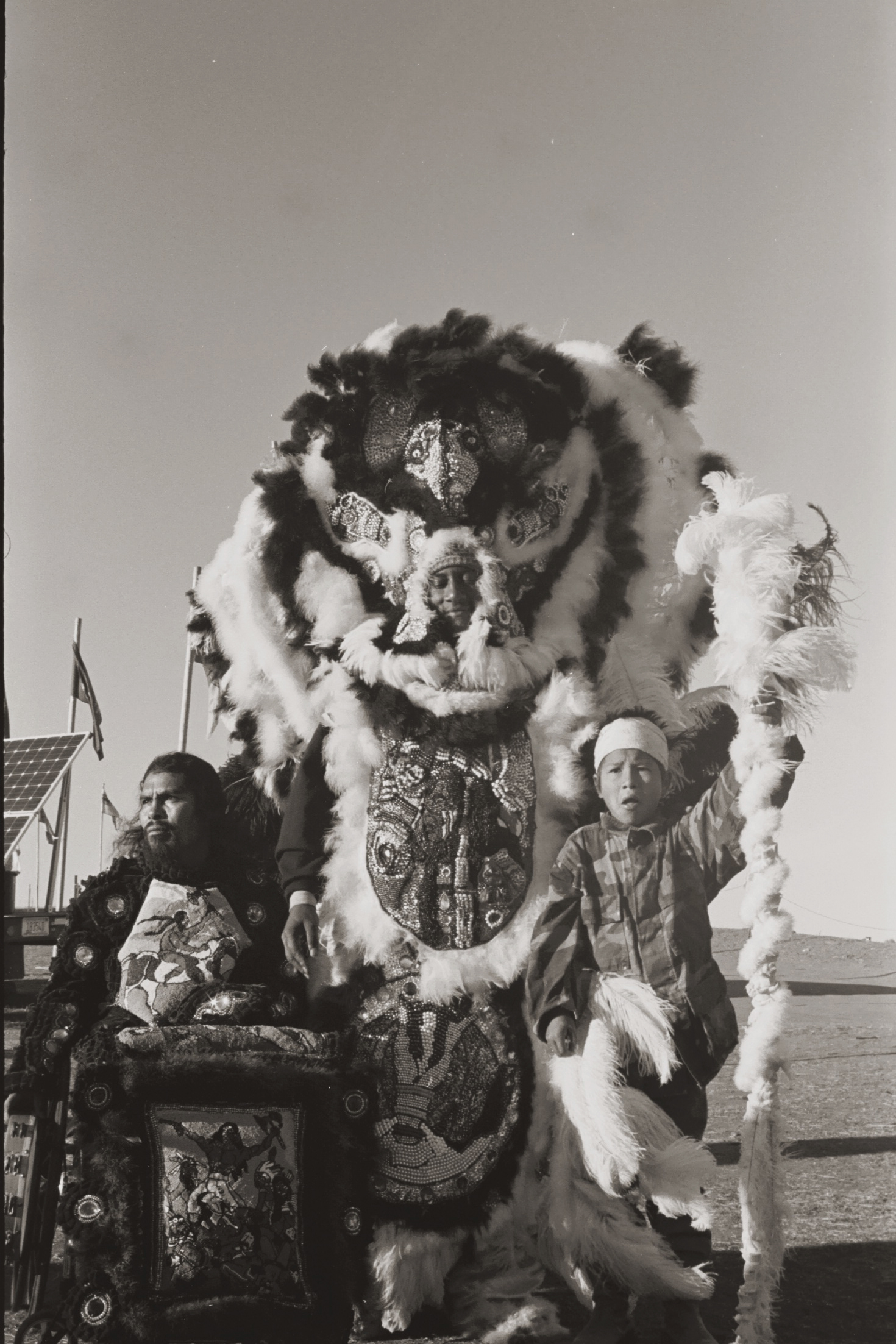 KOHAR MINASSIAN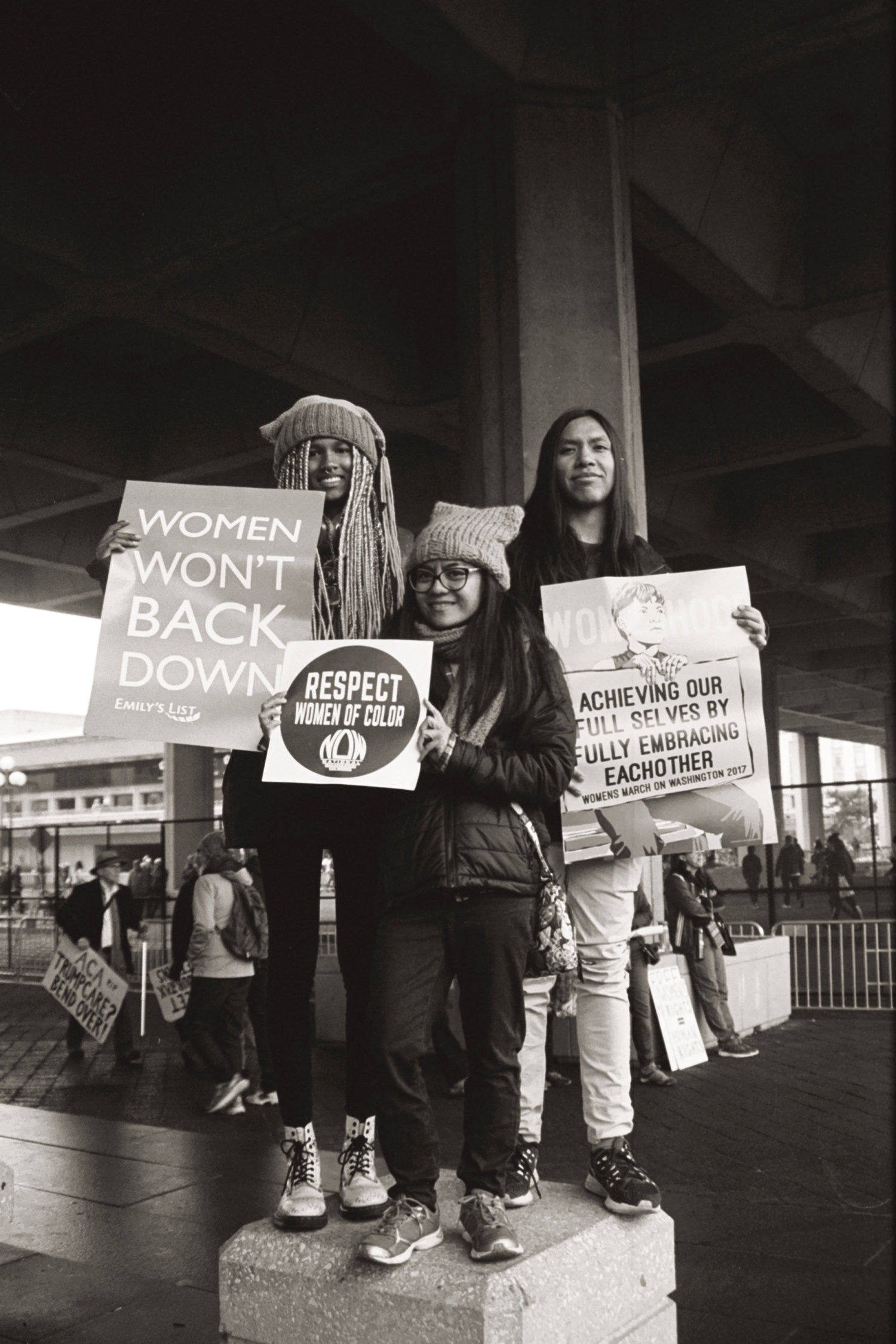 KOHAR MINASSIAN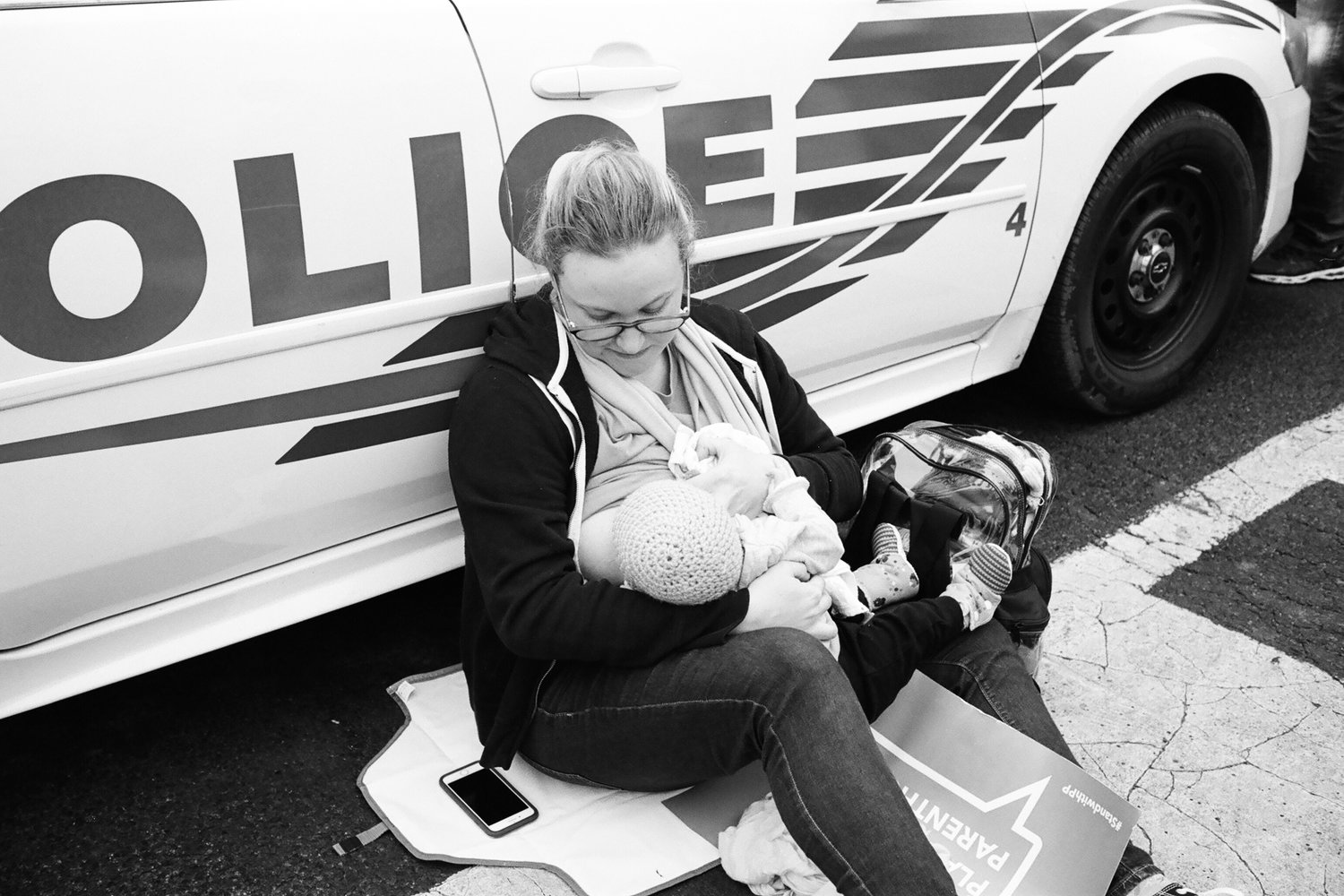 JACK BERNER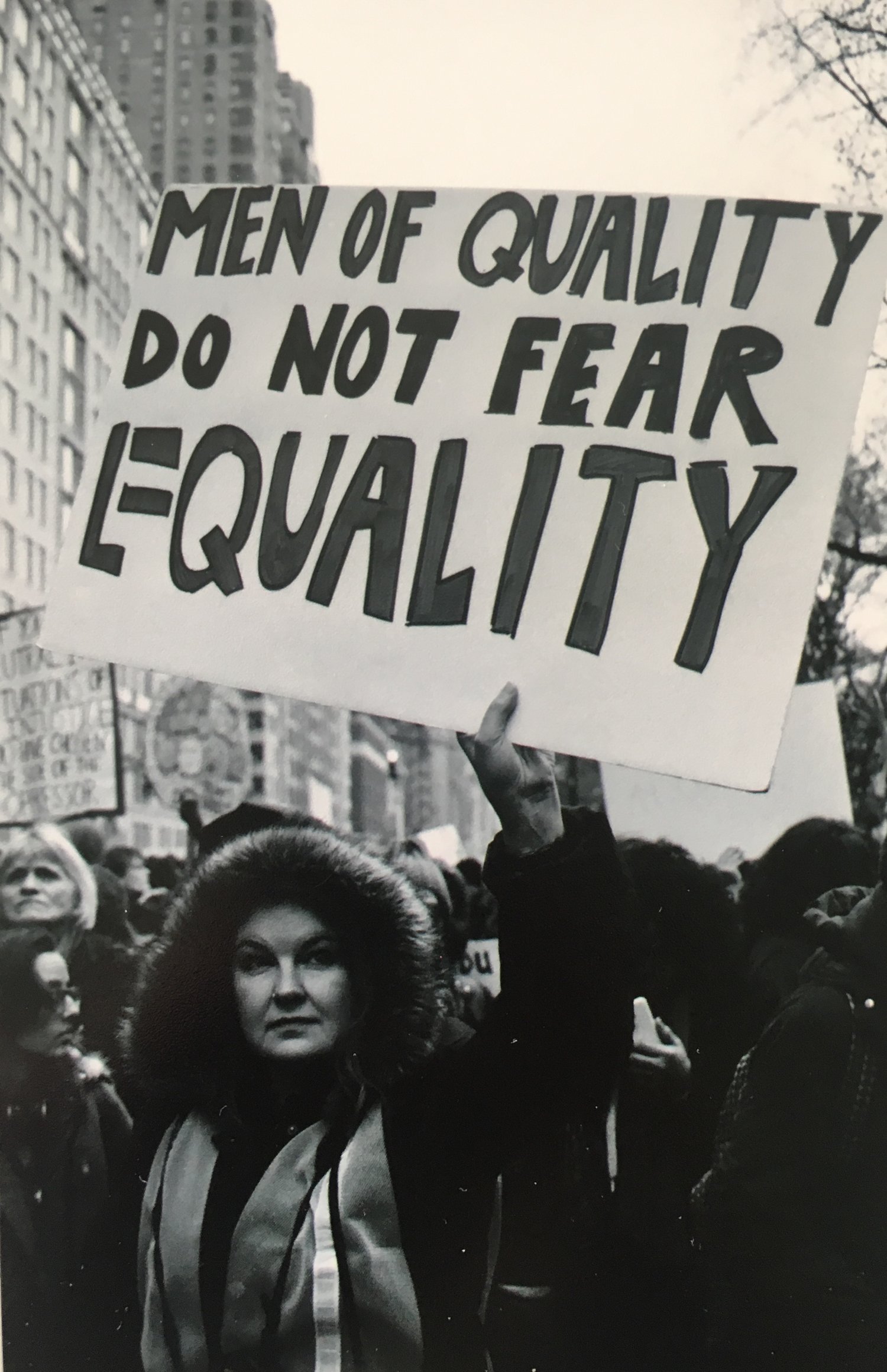 REBECCA HOVEL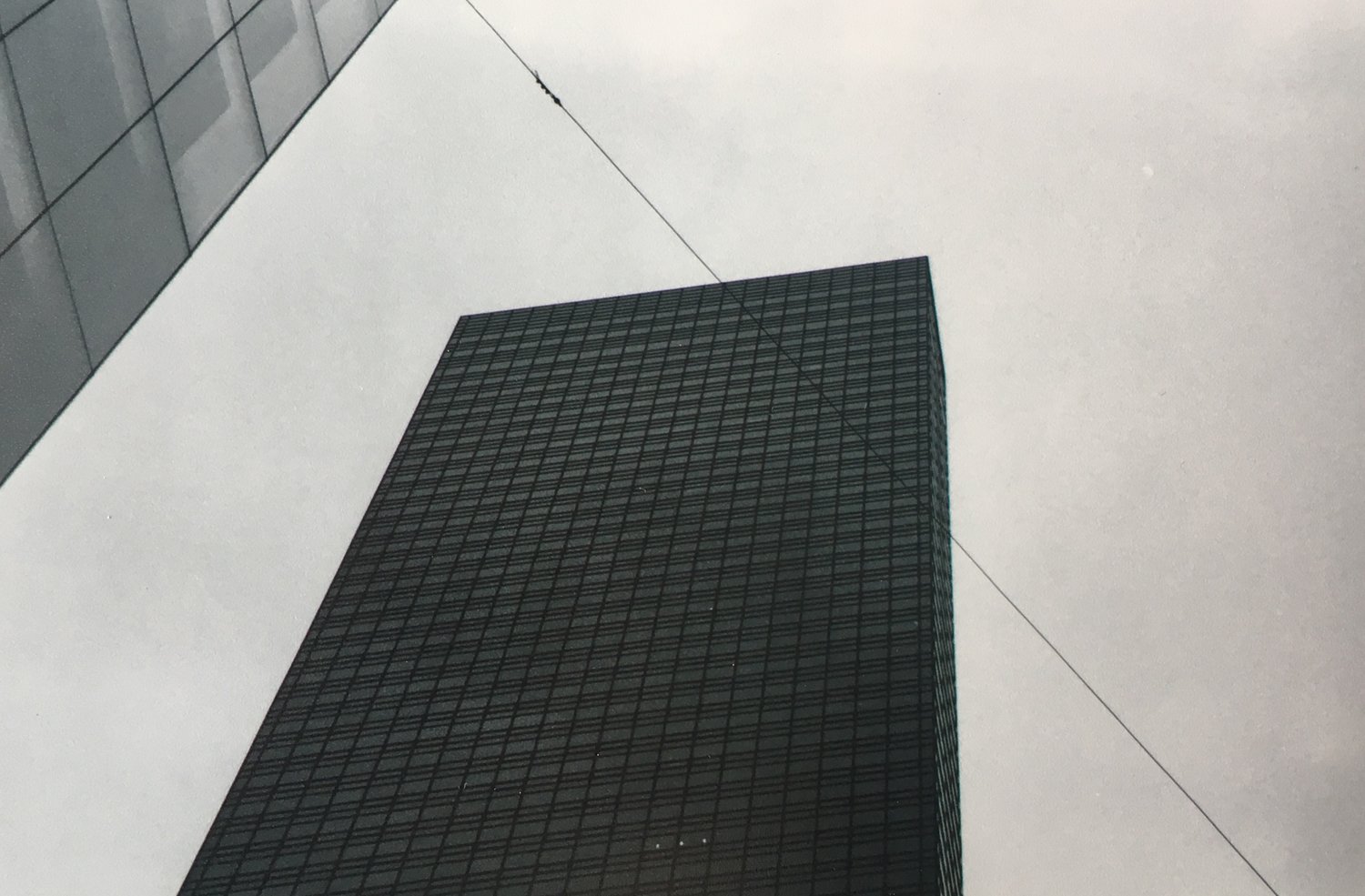 REBECCA HOVEL