Breaking the mold for standard event formats in NYC, the show features new works ranging from a comedy show, live music, experimental dance and a gallery exhibition of drawings. The project is curated by violinist, composer and visual artist Natalia Steinbach, who will also be performing at the event. BCD continues a busy spring exhibition season with this one-night event which encourages experimentation and play across artistic mediums. We sat down with Natalia to interview her about her work on the event series.
How did Omnicortex get started? What was your original intention with this showcase?
The OmniCortex Series got started after I'd attended several events at the darkroom. The space is very versatile and a great place for people from all walks of life to meet and share their love of art. I thought that a music and performance series would work well there.
What makes Bushwick Community Darkroom the ideal space for Omnicortex? Are photographers who work across media involved in the line ups?
I think BCD is an ideal space because of the physically open space, lending itself to different types and formats of sharing art and performance with the community. In this particular show Gytis Simaitis will have his art on display, some of which includes photography. I think that BCD is a great place for artists from different backgrounds to meet each other and allow genres and art mediums to unite people in the community.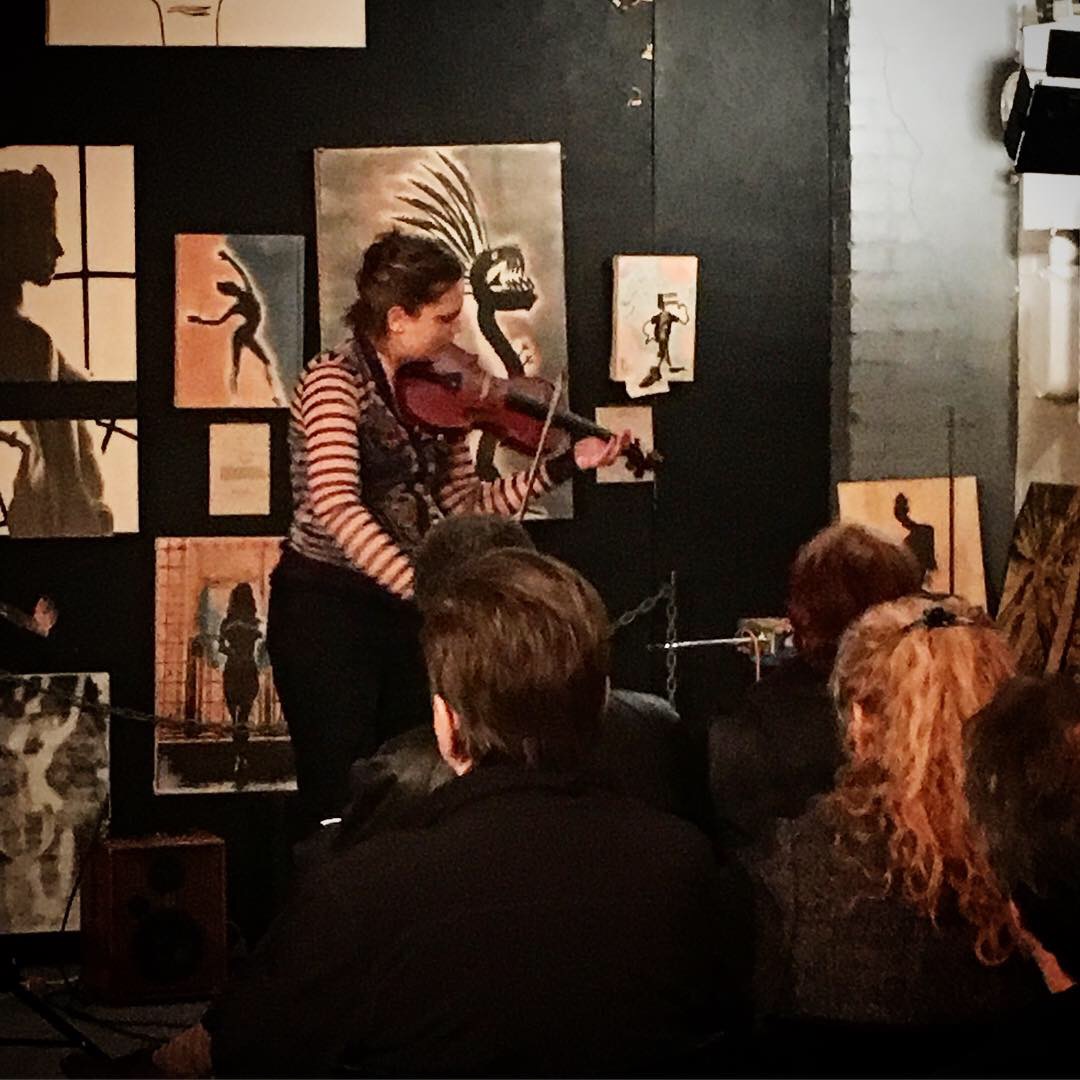 What makes your background as a performer unique? You play violin, perform vocals, compose music, and more... can you talk about an early experience as a performer which shapes you and your approach to curating today?
As someone trained in the classical school of violin I often felt limited in what direction I could use my creativity. Once I graduated from Oberlin Conservatory and then moved to New York I noticed that still many types of art and music are separated and stay in their own separate worlds. I love to see cross-pollination between the many avenues of creativity and enjoy performing and experiencing the versatility of art. Curating the OmniCortex series allows me to bring together many different types of creative people and exposes the audience to a wide range of genres all within one night of performances. I think that in general the audiences enjoy this type of variability.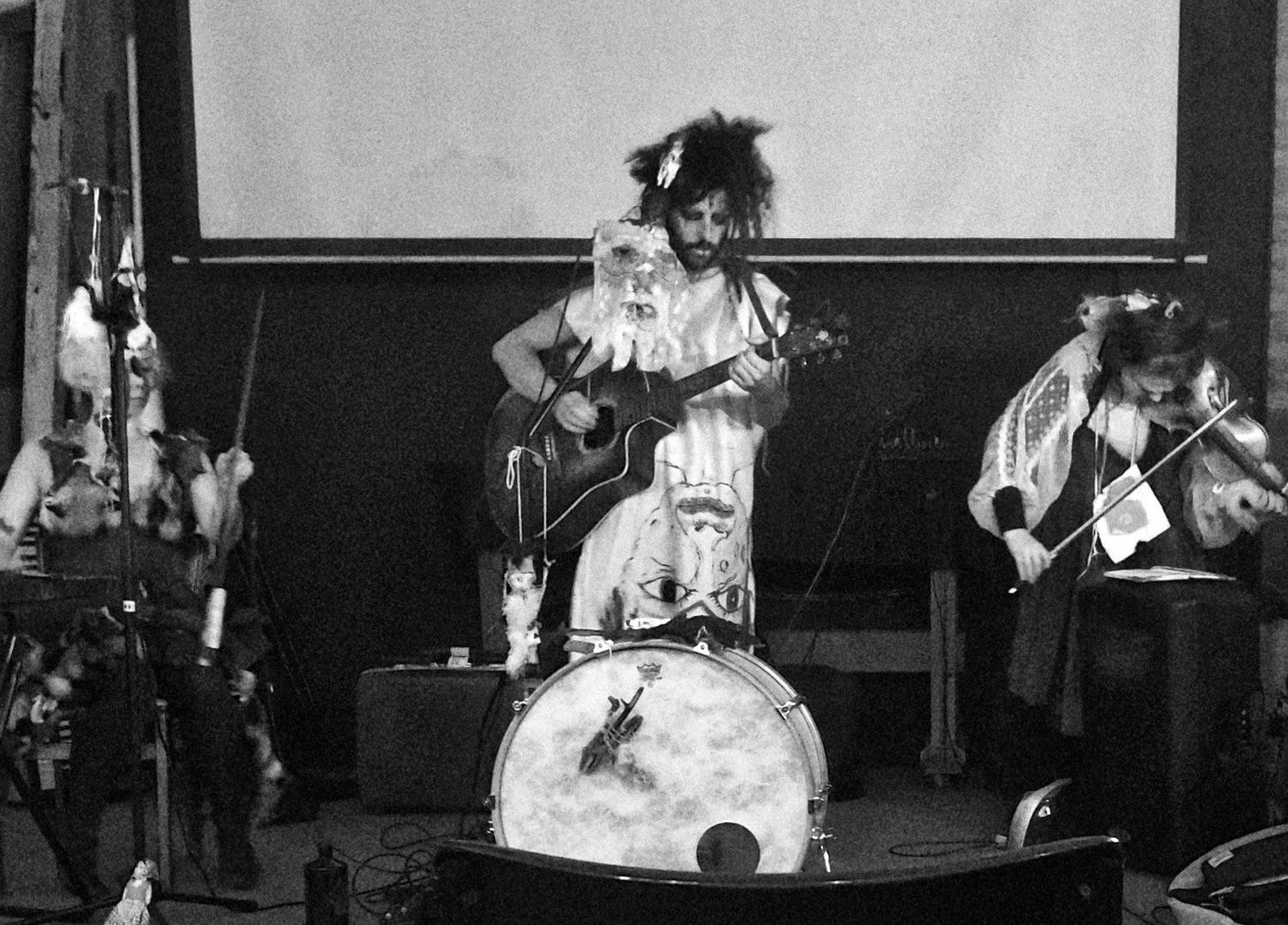 The visual artist who will be displaying work, Gytis Simaitis, takes a delicate approach to the tradition of botanical drawings. How did you meet, and how does his visual work fit in with the rest of the show? Will it be on view for a few days or only one night?
Gytis is an old friend and when we originally met, I had shared some haiku that I had written. I didn't know that he was an artist at the time but soon after he shared some haiku that he had written. That is when I realized that he was a very talented and gifted artist, his haiku were so poignant and moving. I learn more and more what an amazing artist he is.
Besides his botanical drawings he also does things with digital manipulation and photography. He has been a regular audience member and supporter of the series since OmniCortex started and has taken some amazing photographs of the shows as well.
What are some plans you have on the horizon for future Omnicortex events?
The next OmniCortex show will be on June 30th, Sunday and will be an afternoon show. I'm pretty much open to performances of all types and am always looking for new and interesting acts to book! The show on Saturday will include music, dance, art, as well as comedy. I'd love to have some short plays or other acts that also value desegregation of the art worlds. If anyone is interested in performing I am always open to new and exciting ideas.